An action-heavy stealth parkour level where the goal is to take pictures of suspects without getting caught.
Co-created in 2 weeks together with Fannie Lorant

Unreal Engine

Assets from Synty's Simple Port and Polygon Pirate Pack

Inspired by Mirror's Edge
A politician has been rumored to strike deals with a local mafia lord. Your mission is to take pictures of the suspects. Double-jump and wallrun your way through a stealthy yet action-packed level without getting caught by the enemy guards.
​
Full-length playthrough of the level at the bottom of this page.
Improving my level design skills by implementing level design principles such as framing, composition, affordances, beats, and structure.


Work on my scripting skills by implementing player movement, enemy AI, and mission system tied to a narrative.
DESIGN THINKING AND PLAYER GUIDANCE
Click the arrow ">" for examples.
I scripted almost all of the in-game functionality. Player movement and UI is stored in the player character blueprint.
The photo mode was made using scene capture components and render targets.
The enemy AI is controlled with a behavior tree and switches between patrolling and shooting at the player on-sight.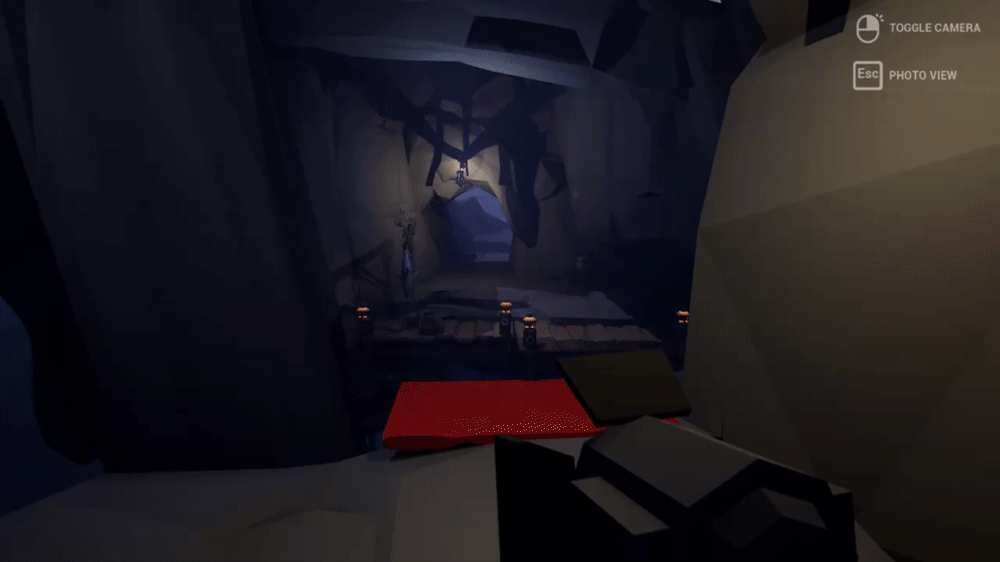 Zoom and drag (right click).
Take a look at the level from start to finish.
Environment • 1 week • Unreal
A map I made, where I tried to improve on the level design of Titanfall 2.
​
⬤ Wall-run bits
⬤ Ammo pick-up
Titanfall 2 is one of my favorite FPS games. It is often praised for its amazing level design. That's precisely why I wanted to analyze it to see if there's something I could do to make it even better.
​
For this project, I set-dressed a small portion of the first level in the game and tweaked its level design. I built the map using free assets from Unreal's Marketplace.
​
You can click through my suggested iterations in the carousel showreel below.
Click the arrow ">" for examples.